P
Photoshop Work:
I recently photographed portraits of

Cecile McLorin Salvant

at the Wynwood Art District for her soon to be released album. So I decided to mess around with the image to produce some album art.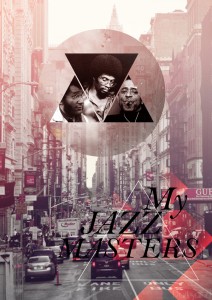 [two_thirds]The technique is quite simple and was inspired by Cargo Collective artist Contato, who is based in São Paulo, Brazil.
This image titled, My Jazz Masters, is one of a three-part series featuring jazz, blues and punk idols. The poster design features jazz musicians Anthony Braxton, Dizzy and Herbie Hancock. Check out Cargo Collective's site: http://cargocollective.com/teafortwo/My-Kings
The difference between my image and their images is that I chose to use rudimentary geometrical shapes (i.e. triangles, circles, rectangles) within a single frame.
However, that is besides the point. Here I want to show you how you can transform any standard portrait into a work of art with these simple Photoshop tips.[/two_thirds]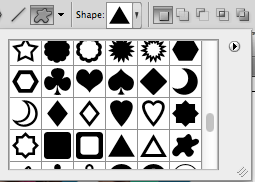 __________________________
Once, you have opened your file in Photoshop, create a second layer (command+J). Then go to the custom shapes icon in the tool bar (U).
Now select a shape from the drop down menu or create your own shapes in Illustrator. After completing this step use your shape( I used triangles) to select portions of the image. Create a rasterized version of the shape, click on the triangle with the wand tool (W), with the triangle area selected go back to the original image layer and use (command + J) to duplicate the triangle selection.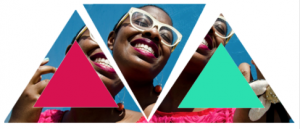 These are the shapes and their selections that I choose to accent in my finished image.
Now you can move around the shapes within the background image to your liking: overlay them, use blending options (under your layers panel) or just have fun with simple color selections.